Bloomberg report Brookfield have handed management control of a second office tower in Los Angeles to the Receiver. It is unclear to me the role of Brookfield and if they are debtor or property manager. I suspect the former. Brookfield were unable to make payments on $305 million in total debt.
No reason provided but we know working from home has reduced business need for and revenue from CRE.
Everything I have read over last year points to strong balance sheets in the CRE space to permit waiting out the pandemic impacts but much now points to CRE not coming back.
This probably signifies a business model shift and alternative use plans for under occupied office space have met with no success. This is the Detroiification of office space and I would expect more of the same.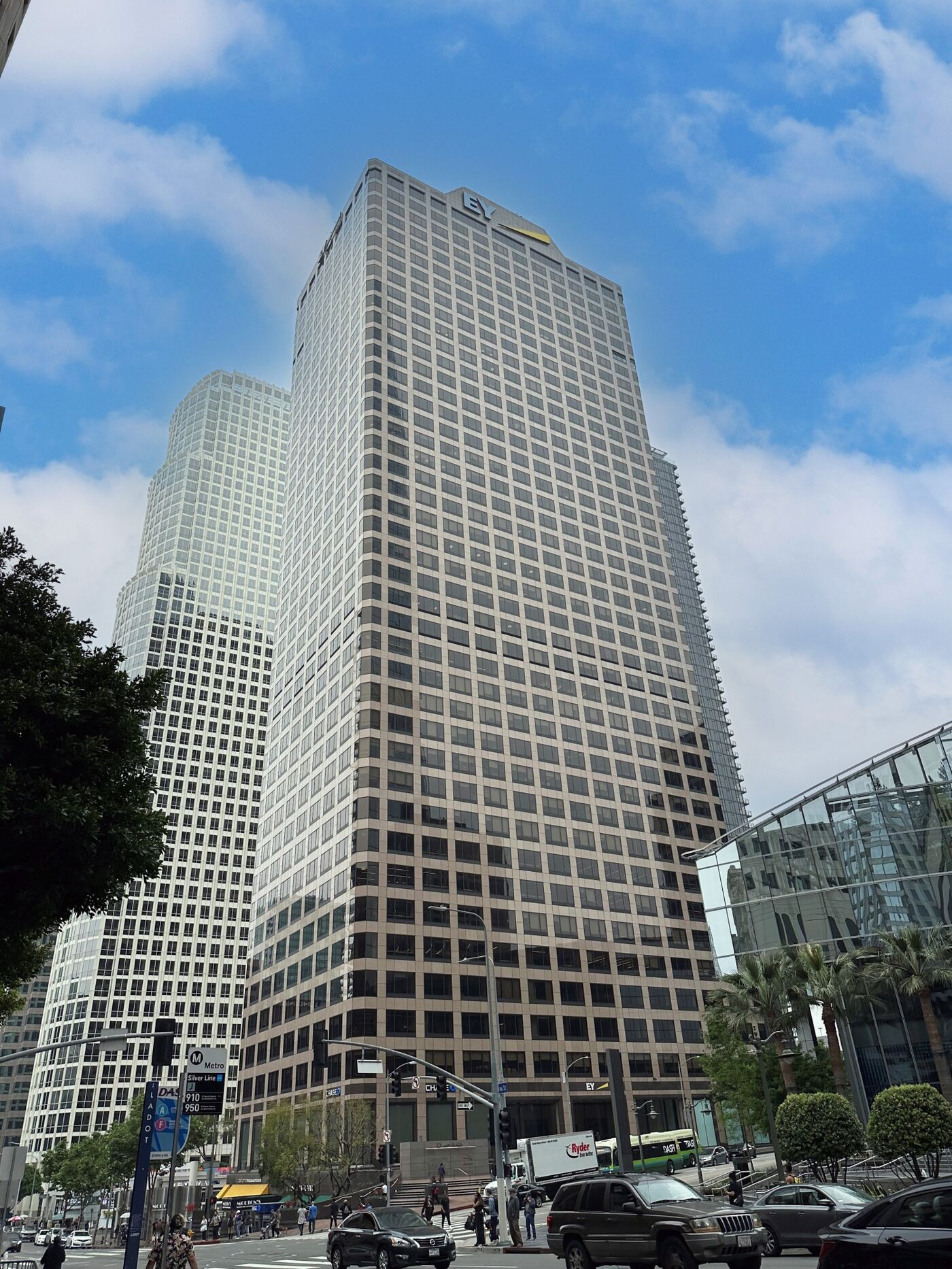 Brookfield Cedes Defaulted Los Angeles Office Tower to Receiver
Brookfield Corp. has handed over control of a second building this year in Los Angeles as the city's downtown faces rising vacancies and falling office values.
EY Plaza, a 41-floor tower that opened in 1985, is now being managed by a receiver, according to a statement from brokerage Colliers, which is handling the building's leasing and property management.
Brookfield stopped payments in April on the EY Plaza, which has $305 million in total debt, including a $275 million commercial mortgage-backed security. The Gas Company Tower, another Brookfield building in downtown LA, is also being managed by Colliers after it went into receivership.
Los Angeles, Calif. May 25, 2023 – Colliers is pleased to announce it has been awarded the exclusive leasing and property management assignment of Downtown Los Angeles' EY Plaza, formerly Ernst & Young Plaza, at 725 S. Figueroa Street. The firm was retained by Gregg Williams of Trident Pacific Real Estate, who has been appointed Receiver. Serving as lead advisor for the receivership estate, Sean Fulp, Head of Office Capital Markets, U.S. Southwest, is tasked with ensuring EY Plaza's value is preserved despite the turbulent market conditions.

Joining Fulp are Colliers' leading Los Angeles office agency leasing experts Vice Chair Matthew Heyn and Executive Vice President Ian M. Gilbert, who will oversee leasing efforts. Kevin Rude, Regional Managing Director of West Coast, and Tina Minook, Regional Managing Director of California Real Estate Management Services, will lead full-service property management.

"Underscoring the strength and collaboration of our integrated investor services of capital markets, leasing, and property management, this is yet another testament to the prowess of our talent," says Ricardo Pacheco, Managing Director of the firm's Los Angeles markets. "Colliers' best-in-class service offerings, coupled with the multi-faceted expertise of our advisory, leasing, and management professionals, well positions us to deliver the strategy necessary for the success of such assets."

Soaring 41 stories high, the 968,184 square-foot office tower, designed by world-class architectural firm SOM, has been a mainstay in the city's Financial District since its completion in 1985.

"EY Plaza is one of the best office buildings in all of Los Angeles, and its value is worth protecting," Fulp said. "We will not sit back and wait for the market to determine its fate. The building is now very well capitalized, and we have a highly skilled team of management and transaction professionals to ensure it remains one of the premier options for tenants in downtown LA."

The assignment marks the firm's second high-profile office tower takeover in under a month, an endeavor Ian M. Gilbert, who joined Colliers from Brookfield in April, is ideally suited to take on. "The opportunity to lease EY Plaza is one we are immensely proud of," he said. "Few office assets of this caliber exist in Downtown Los Angeles, and its rich history, open-air design, and highly-desirable walkability will prove advantageous for today's tenant expectations."

Media Contact:

Leanne Daly

PR & Communications Specialist | Southwest

760-930-7941

Tags #pandemic #working-from-home #commercial-real-estate-crisis #brookfield #colliers #LA