Talks are on between YES Bank and Kedaara Capital for acquiring Spandana Sphoorthy Financial Limited. According to highly placed sources aware of the transaction, senior officials of the bank are in touch with the management and operational teams at Spandhana Sphoorthy to understand its business and performance.
Emails sent to YES Bank and Kedaara Capital seeking clarification remained unanswered till press time. Spandana Sphoorthy denied the talks of acquisition. "We reiterate that the Board, corporate promoter and the company remain committed to deliver the business plan under Vision 2025, articulated and approved by the Board of Directors in July 2022 and all steps are being taken to achieve the plan".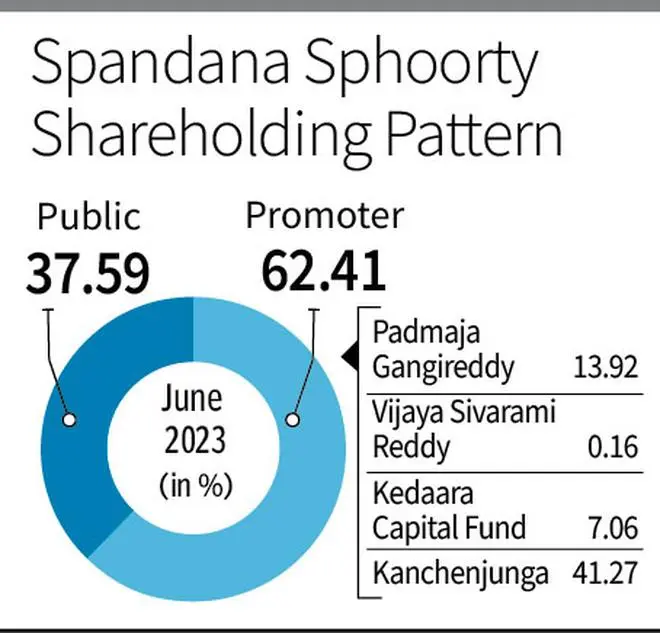 Kedaara holds over 48 per cent stake in the Spandana Sphoorthy.
Valuations on

"It has reached a stage where valuations are being deliberated," said a highly-placed source. The microfinance lender is currently trading at 1.9x FY24 estimated price to book value in the bourses and is expecting 30-40 per cent premium to these valuations. It is understood that YES Bank is keen in acquiring the company on an as-is-where-is basis and wants to retain the existing team, including the field officers and the senior management executives namely Shalabh Saxena, MD & CEO and Ashish Damani, President & CFO. However, given that the last reported transaction in the MFI space (Svatantra MicroFin acquisition of Chaitanya India Fin Credit) took place at far lower valuations, YES Bank isn't too keen shelling out a big premium to acquire the business.
In an interview to businessline dated June 20,YES Bank stated its intention to enter the MFI sector through an acquisition in FY24. It is gathered that the bank wants to acquire a fully functional MFI business so that it can start contributing to the bank's profit from Day 1 of acquisition.
Spandana Sphoorthy is one of the first investments by Kedaara in 2017 made from 'Fund 1' when it bailed out the lender from restructuring post the Andhra Pradesh MFI crisis. In February 2022, Kedaara subscribed to the preferential allotment when the company raised ₹300 crore. "The fund has lived its life and has exceeded the time limit planned for exit," said a person aware of the matter. According to the PE major's website, it has partially exited the company.