'Insurance clock', established by former chair and founding member, isn't 'broken'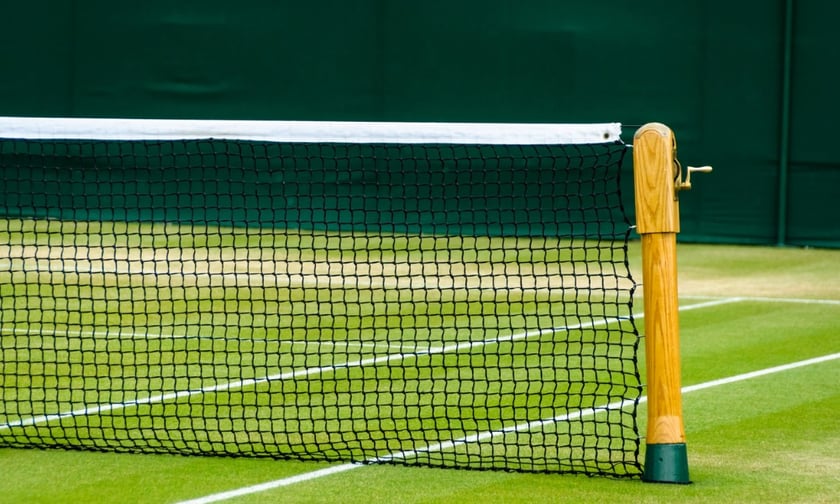 Arch Capital Group chief executive Marc Grandisson has likened the current hard insurance market to a set during the Wimbledon men's final between Novak Djokovic and Carlos Alcaraz.
During the company's latest earnings call, Grandisson – whose camp writes more business when the market is hard – said: "This hard P&C (property and casualty) market is proving to be one of the longest we've experienced, and we are in an enviable position as we look to 2024 and beyond.
"We often refer to the insurance clock developed by Paul Ingrey to help illustrate the insurance cycle… For some time, we've been hovering at 11:00, which is when we expect most companies in the market to show good results as rate adequacy improves and loss trends stabilize.
"Last year, a popular topic on earnings calls was whether rate increases were slowing or whether rates were even decreasing. These are classic signs of the clock hitting 12:00, when returns are still very good but conditions begin to soften. Yet here we are in mid-2023 and conditions in most markets remain at 11:00. We've even checked the batteries in the clock and they're just fine. The clock isn't broken; it's just that the current environment dictates an extended period of rate hardening."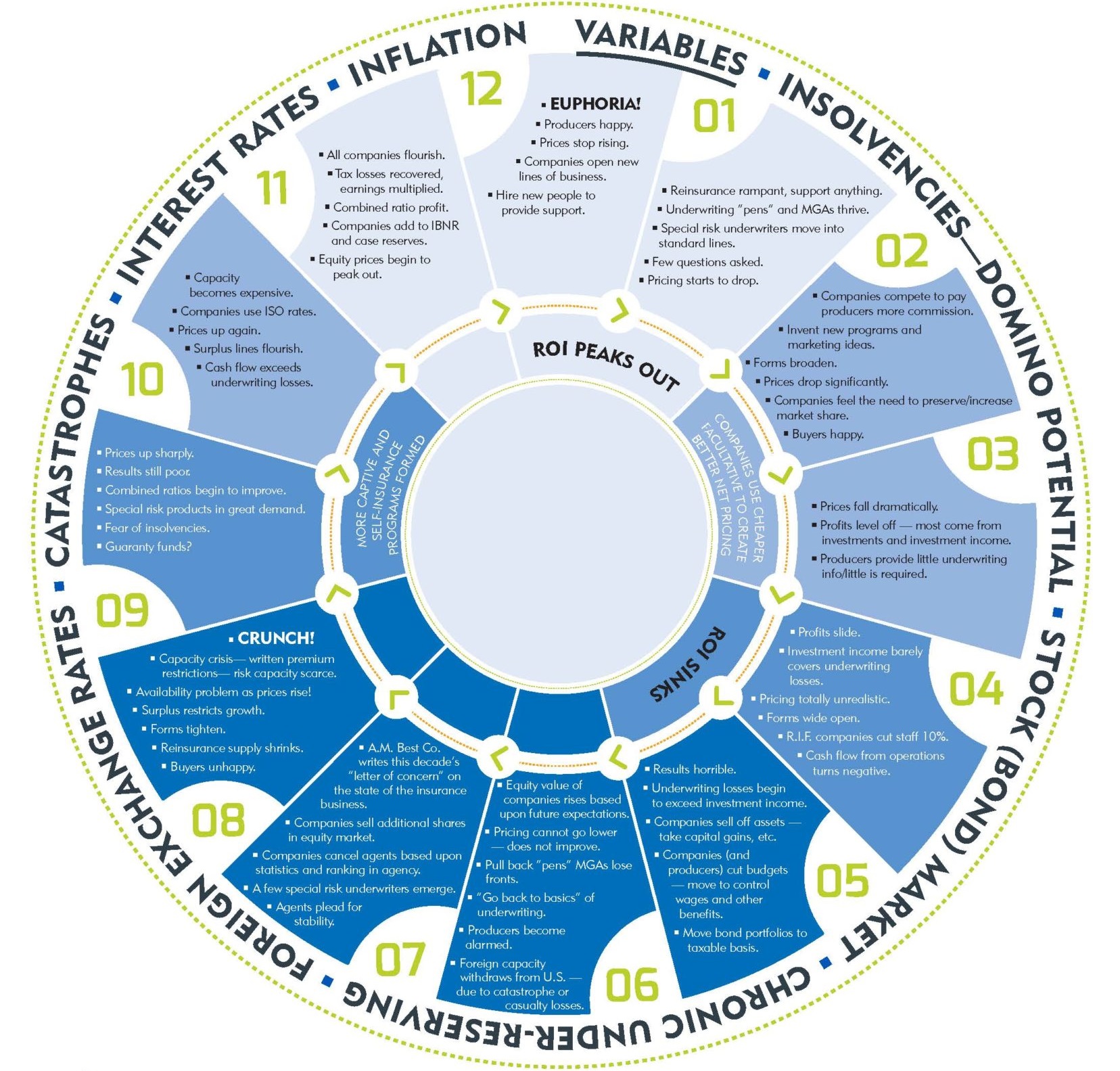 Source: Arch Capital Group, whose former chair and founding member Paul Ingrey created the so-called "insurance clock" in 1985 while president of F&G Re and prior to Arch's formation in 2001.   
So, why does the market continue to be hard? According to Grandisson, there's a "relatively simple combination" behind it.
"Heightened uncertainty is driving an imbalance of supply and demand for insurance coverage," he noted. "Since this hard market inception in 2019, we've had COVID, the war in Ukraine, increased cat activity, and rising inflation – all of which create significant economic uncertainty. Underwriters have had to account for more unknowns.
"Beyond those macro factors, industry dynamics also play a role in sustaining the hard market. Generally inadequate pricing and overly optimistic loss trend assumptions during the soft market years of 2016 through 2019 have led to inadequate returns for the industry."
As a result of the above, Grandisson said, insurers are having to raise rates and purchase more reinsurance amid limited new capital formation and in a market that is capacity-constrained. For Arch, whose underwriters are "ready, willing, and able to provide valuable capacity," the current market conditions are allowing the business to seize growth opportunities and operate in its 'sweet spot'.
"Overall exposure to property cat risk remained well within our threshold, and because of our diversified portfolio and broad set of opportunities, we retain the flexibility to pursue the most attractive returns across lines and geographies," Grandisson highlighted.
"Although there are lines where pricing has declined – large public D&O (directors' and officers') comes to mind – P&C markets continue to see rate changes above loss trends. Even with those few lines with weakening rates, the compounded rate increases over the past several years continue to be earned and are generating attractive returns.
"Overall, we like the range of opportunities in front of us, and we continue to lean into the current market."
In the second quarter of 2023, the net income available to Arch common shareholders amounted to $661 million – an increase from $394 million in the same period last year.
As for the future clock change, Grandisson believes it may be a while before the clock strikes 12:00 again. In the meantime, Arch appears to be relishing the moment like a tennis fan enjoying an extended high-profile game.
"I've had tennis on the brain after watching the incredible Wimbledon final a couple of weeks ago," Grandisson said. "It was an epic match-up: 20-year-old sensation Carlos Alcaraz taking on all-time great Novak Djokovic. It was a back-and-forth match that lasted nearly five hours before Alcaraz emerged victorious.
"There was one pivotal moment that will be remembered for years. The third set, a single game, something that usually takes about three to five minutes, instead lasted 26 minutes. The game included 13 deuces and seven breakpoints. It was an incredible display of tenacity and athleticism; not to mention the mental strength required to remain focused. It was insane… Kind of like this hard market, the game simply refused to end.
"Many times a single winning shot could have ended the game, but it just kept going. About 15 minutes in, it became clear that we just needed to enjoy what we were watching and not focus on the end point. So, that's what we're doing with this hard market, returning what the market serves us with gusto… This is the type of well-rounded quarter we've always envisioned – the sweet spot, if you will – and we look forward to building on this momentum in upcoming quarters."
What do you think about Arch Capital Group's view on the hard insurance market? Share your thoughts in the comments below.
Keep up with the latest news and events
Join our mailing list, it's free!