CEO Thomas Buberl comments on outlook for the year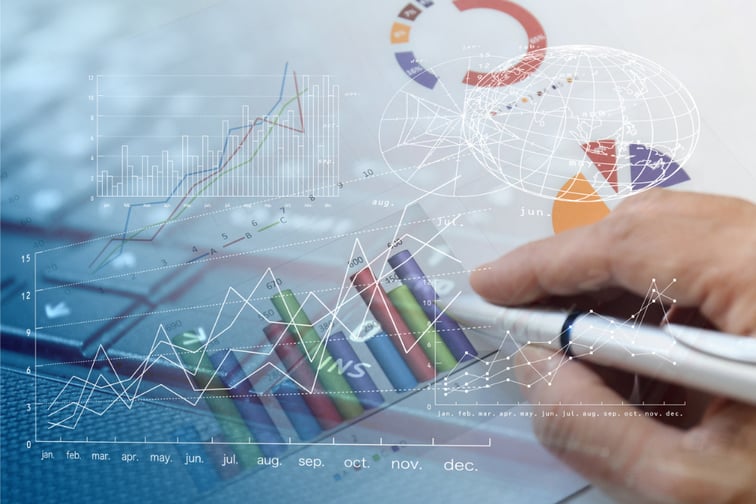 The half-year 2023 (H1 2023) trading results are in for AXA and according to CEO Thomas Buberl the insurance giant has delivered "another good set of results… reflecting the strength of [its] business model".
Among the headline figures revealed, AXA noted that its total gross written premiums & other revenues were up 2% on a reported basis standing at €55.7 billion in H1 2023, compared to €54.9 billion in H1 2022.
AXA's property & casualty business grew 7% year-on-year to €30.4 billion, with commercial lines up 9% – which was largely credited to continued favourable price effects and higher volumes across the insurer's main geographies. Personal lines grew 5% in the period, driven by favourable price effects but 'partly offset by the Natural Catastrophe exposure reduction at AXA XL Reinsurance (-3%), in line with the group's strategy.'
Life & health saw a year-on-year dip of 3%, with health down 6% following the non-renewals of two large legacy contracts, and life down 1% due to lower premiums in savings. Meanwhile, its asset management division saw a dip of 5% due to lower management fees.
Outlook
Sharing its outlook for the current trading environment, AXA noted that the pricing environment in property & casualty remains favourable. In this context, the insurer expressed its management's confidence that the group will sustain strong underwriting margins across commercial and personal lines, supported by pricing actions and cost discipline.
AXA also highlighted how the below-average nat cat charges in H1 2023 and the continued high interest rate environment have provided some tailwinds on current year margins and said the group is 'maintaining its prudent stance on reserving and is committed to delivering sustainable and attractive P&C results over the cycle.'
For its health arm, the group expects claims frequency in the UK to remain elevated in the second half, at levels similar to H1 2023 – an impact expected to be gradually mitigated by price increases,
In this context, the group affirmed that it is on track to meet its 2023 underlying earnings target of above €7.5 billion for the year and noted that it remains focused on executing its strategy and delivering on the four main financial targets of AXA's "Driving Progress 2023" plan.
A period of "robust growth"
Commenting on the results seen by AXA in H1 2023, Burberl noted that the business delivered "robust growth" in technical lines and achieved a return on equity of 16.6%.
"We remain focused on executing our strategy, built on two pillars balanced between commercial and retail businesses," he said. "In P&C commercial lines, premiums were up 9% and in P&C retail lines, premiums were up 5%, both benefiting from a favourable pricing environment.
"We also continued to see good business dynamics in employee benefits, and a high-quality mix in our life & health retail business. Today's announcement of the acquisition of Laya, a leading health insurer in Ireland, will further strengthen our business."
AXA's business model generated €4.1 billion in underlying earnings in the period, he said, which mirrors strong operational performance across the businesses as well as its capacity to deliver consistent results despite a volatile environment.
"We continue to take actions to sustain attractive margins, including through disciplined pricing," he said. "We are on track to achieve our group underlying earnings target for the year and we are confident in our capacity to deliver long-term revenue and profit growth.
"The group has further strengthened its balance sheet with a Solvency II ratio of 235% driven by operating capital generation and disciplined ALM that will further reduce our sensitivity to financial risks. Our asset allocation remains prudent and diversified."
Burberl also touched on AXA's recently announced ambitious new climate targets and highlighted that the group has set decarbonisation targets on its P&C insurance portfolio for the first time. It will continue to work with clients and stakeholders, he said, to deploy its resources to support the transition to a low-carbon economy."
He added: "I would like to thank all our colleagues, agents and partners for their commitment and support, as well as our customers for their continued trust."
Keep up with the latest news and events
Join our mailing list, it's free!