"Every time you do something, make sure it's meaningful," he advises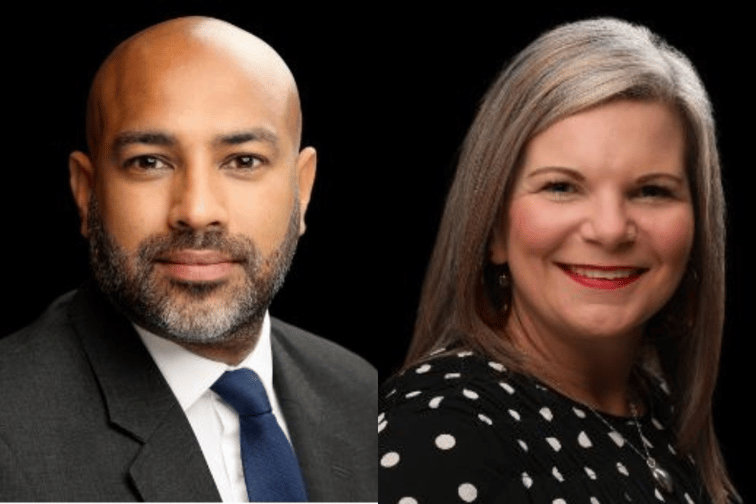 "Anything worthwhile takes time. Maybe that's what time is for: to give meaning to the things we do."
The ethos at the core of the diversity, equity and inclusion (DE&I) strategy being deployed by Lockton Companies LLP closely mirrors novelist Jason Mott's summarisation of meaningful action. This was echoed by Jonathan Hackett (pictured left), partner at Lockton Global Real Estate and Construction, in a recent interview with Insurance Business, where he shared insights into the strategy and his own role as co-chair of the global broking giant's DE&I steering committee.
"Our journey is about action, but it takes time," he said. "And that's part of the journey, isn't it? Our DE&I strategy is about giving power to our associates and partners, because they're at the core of everything we do. Fundamentally, we believe that as an insurance broker, our people are our assets and, to provide the best cover and experience for our clients, we need the best talent in the business, which is reflected in the empowerment we give our colleagues."
The power of Associate Resource Groups (ARGs)
The proof point of this empowerment is the evolution of Lockton's Associate Resource Groups (ARGs) which Hackett credited as setting the tone and pace of the brokerage's strategy. Associates are empowered by the senior teams to enact the change they want to see, he said, which comes back to the strength of Lockton's position as an independent brokerage, able to pivot quickly to do what's right for its people and its client.
"You have to put the time in if you want real change," he said. "The ARGs put their time in, as does the steering committee and everybody in the business. Time is a commodity that you can't buy so you have to use it wisely. So, every time you do something, make sure it's meaningful."
For Hackett, who came to the insurance industry some 22 years ago with a role at a small brokerage, and who has spent 10 years at Lockton, becoming the first non-white partner in its UK and Ireland business in 2020, it's interesting to see how the market has changed. When he started in the market, he said, he remembers being told quite plainly by a client that he didn't look like they had imagined he would, and that wasn't surprising given that his clients were predominantly white middle-aged men.
DE&I in insurance – a moving dial?
"The client audience I work with is the real estate community, which I see changing day-by-day," he said. "The real estate market is doing a lot to increase diversity across their businesses, and rightly so. But across the wider insurance industry, I do see a huge desire to change, it's just a question of how to do it. I think there's a lot of different ideas, voices and consultants telling you what to do. And, for me, I don't think one size fits everyone.
"Rather I think every organisation has to look at their own business and how they want to change. For Lockton, we're doing things in our own way, in an evolutionary way. I don't think businesses should change overnight to tick boxes; I think we always have to have the right people for the right roles in order to fundamentally look after our clients. Having the best talent is what we should always target."
However, Hackett emphasised that attracting the best talent will inevitably require insurance businesses to champion culture change on an organisational level. The best talent has to reflect the society around us, he said, which is why as these businesses evolve, they need to reflect the full diversity of talent and experience that is available.
Building that talent pipeline takes time – but it's of critical importance, not least given the younger generation coming up the ranks of the market, furnished with different expectations and requirements of their employers. People come into the office and they want to see people who look and sound and behave like them, he said. And if you don't have that diversity, you're going to get the same outcomes every time.
What's preventing insurance businesses from engaging with DE&I?
The challenge facing many insurance businesses that do want to make positive changes and move the dial in the right direction is that they simply don't know the right way to proceed. Hackett said he's grateful to be part of a company that's progressive and committed to carrying out change in the right way – from the top-down and the bottom-up simultaneously.
Highlighting examples of Lockton's strategy in action, Hackett addressed the firm's work around allyship training, which forms an integral part of its ongoing DE&I strategy rollout. He also noted the success of the brokerage's partnership with Tate– a three-year partnership aimed at delivering a shared agenda around promoting artistic risk-taking, community engagement and access to arts for all. Involving exhibitions all across Britain, the partnership is not a London-centric initiative, he said, though the inaugural event held at the Tate Modern was a "phenomenal" example of artistic risk-taking in action.
What is Lockton doing differently?
For Leanne Foot (pictured right), vice president, senior marketing manager at Lockton Global Real Estate & Construction, what sets Lockton's DE&I strategy apart is that it is centred on buy-in at every level of the business. Lockton's ARGs are not established by the company itself, she said, rather they're made up of groups of like-minded individuals who are passionate about a particular cause – and supported by Lockton through budgetary, HR and messaging support.
"DE&I strategies have to be genuine," she said. "We can't just talk the talk, we need to walk the walk. That is why it makes all the difference that these are encouraged and supported and led by senior partners. This isn't about ticking boxes and, for me, if it wasn't genuine, I wouldn't be part of it. Because I don't just want to say we're doing something, I want us to genuinely make Lockton, the insurance market and the world a better place, little by little."
Keep up with the latest news and events
Join our mailing list, it's free!